Services
Electrical work carried out in Domestic and Commercial areas must be tested and the results recorded. This ensures everything is safe to use in the environment and that the work has been completed. In the case of new dwellings, houses in need of rewiring or where any new installation is required, the installation is tested and a certificate is completed, sent to RECI, then to the ESB so that power can be installed. I will connect to the meter, turn on the power and proceed to do the final test, seal the meter and send off the final certificate to RECI and supply you the customer with a copy of the final test. If power is already in the premises, a certificate is supplied to the customer for any works carried out by me on the premises.

Lighting controls

 

Energy saving lighting

 

Emergency lighting

 

Fuse board upgrades/ replacement

 

Electric showers

 

Electric cookers

 

External Sockets and Lighting

 

Extract fans fitted

 

Extra sockets wired and fitted

 

LED Lighting

 

Security lighting

Undercounter Lighting

 

Storage heaters replaced

 

Testing& certification

Maintenance / fault finding

 

Heating controls

 

Smoke, Carbon Monoxide & Heat Detectors

Installation of Electric car chargers

 

Lighting and sockets in Home Offices & Garden Sheds

 

Lighting

 

Emergency lighting

 

Replacement lights

Security lighting 

Power points

 

Sockets installed

Heating controls

Maintenance / fault finding 

Testing and certification

 

Periodic testing certification and inspection reports

 

Heat detectors

 

Carbon monoxide detectors

 

Smoke detectors

 

Need An Electrician?
086-2223696
I operate a fast and friendly service covering Ballincollig & surrounding areas and greater Cork City area.
I am a fully qualified and certified electrician with over 25 years experience as an electrical contractor serving the domestic, commercial and agricultural sectors. I am registered as a member of RECI / Safe Electric, hold full public liability insurance and am compliant with current Health & Safety Regulations.
If required I am happy to provide a fixed price for all jobs no matter how big or small. Contact me directly with any queries and I will be happy to help by providing the correct solution for your needs.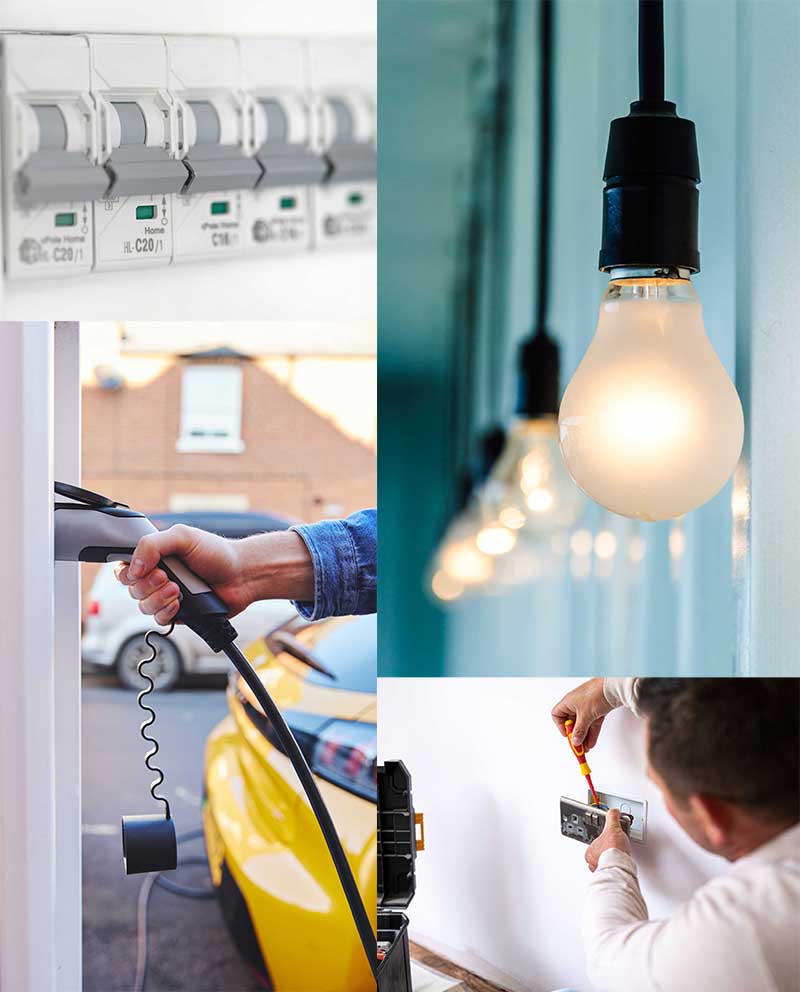 Is Fintan O'Sullivan Electrical registered?
Yes I am fully registerd with RECI / Safe Electric and compliant with current Health & Safety regulations.
Do you have correct insurance ?
Yes I have up to date full public liabilty insurance cover and comply with all requirements.
What areas do you cover?
Fintan O'Sullivan Electrical is based in Ballincollig. However I serve all surrounding areas, Cork city and greater Cork area.
How do you know an electrician is qualified in Ireland?
A registered electrical contractor should be listed with Safe Electric, where you will find each contactors details.
Address
38 The Avenue
Heathfield Ballincollig
Cork P31 P280
Email
info@fintanosullivanelectrical.ie